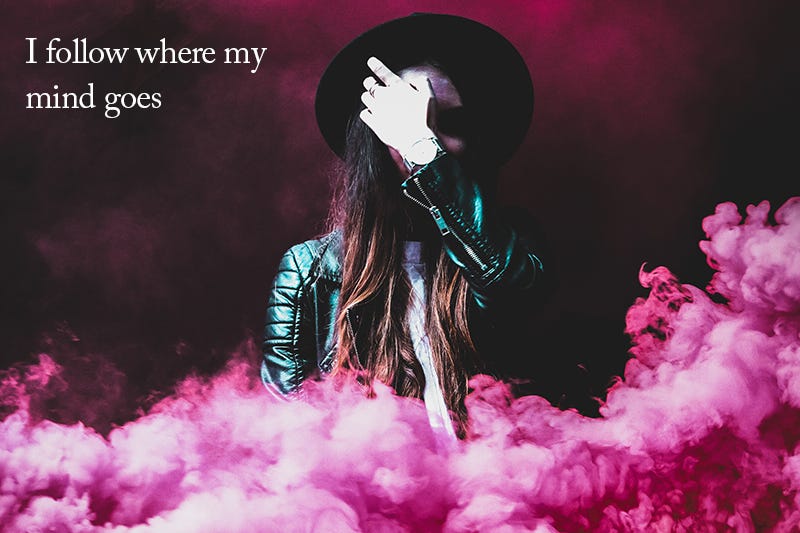 February 18th, 2018

Side A

1. Love My Way by The Psychadelic Furs
2. A Good Heart by Feargal Sharkey
3. Don't Change by INXS
4. Bizarre Love Triangle by New Order
5. The Promise by When In Rome

Side B

6. Space Age Love Song by Flock of Seagulls
7. I Melt With You by Modern English
8. Say Hello, Wave Goodbye by Soft Cell
9. Somebody by Depeche Mode
10. Whole Wide World by Wreckless Eric

Spotify | YouTube

Liner notes
"Moving forward using all my breath, making love to you was never second best…"
This week's Mixtape was sparked by Call Me By Your Name, the recent film adaptation of the 2007 novel, about the relationship between 17-year-old Elio, and Oliver, his professor father's 24-year-old graduate student, over the course of a summer in Italy in 1983.
The film features the song Love My Way by The Psychadelic Furs, which appears on the radio several times during Elio and Oliver's summer-long romance. It's a song I'd either never really listened to before, or certainly hadn't paid attention to. I loved the film, and the song fits so well it seems almost written specially for it.
Like the film and book, it's a song about forbidden love, coming to terms with your sexuality, and owning your identity. It's also a banger. Todd Rungren produced the song, and plays the Marimba hook. It doesn't get more 1983 than that.
I was born that same year, and grew up with only a vague awareness of New Wave music, but it feels right somehow to be nostalgic for the music from a period I was of, but not really around for. Listening back to this Mixtape is like being given the key to my identity for the first time. As if the music is saying "you might not remember it, but this is where you're from."
In my house we played Fleetwood Mac and Stax records. My older sisters immersed themselves in the Madchester scene of the late '80s and early '90s, and back then I was mostly interested in Bad-era Michael Jackson. But these songs would have been on Top of the Pops, or The Chart Show on ITV, or on adverts for those Timelife compilation albums. They are background soundtrack to unrelated memories.
Or they were. Now they are associated with films like Call Me By Your Name, or the Netflix series "Master of None", which featured Soft Cell's Say Hello, Wave Goodbye in Season 2. Until that point I had no idea Soft Cell had any other songs. The only one I'd heard, and heard in high volume over the years, was their cover of Tainted Love.
That was the second song I added to the Mixtape, as I'd been smitten with it since hearing it on Master of None. INXS and New Order followed closely behind, again, songs of theirs I'd never really heard, or at least properly listened to. Don't Change is as straight-forward as INXS songs get, driving guitar, pounding drums, heartfelt lyrics.
More than anything, putting together this Mixtape convinced me that my beloved Emo bands of the early-to-mid 00s, who often cite punk bands as the root of their sound, were actually more inspired by New Wave. Like Emo, the common angst of the songs wasn't aimed at destroying the establishment, but at themes of love and heartbreak. And more often than not, being on the losing end of both.
While Emo music took this angst a step further, into outright anger and in many cases, fury and misogyny aimed at former lovers, New Wave erred mostly on the side of longing and hope. Promise by When in Rome and I Melt With You by Modern English embody this sentiment, while Somebody by Depeche Mode might be the most Emo non-Emo song I've ever heard.
Wreckless Eric rounds out the Mixtape with a more traditional Punk-sounding ode to longing, a song which seems to best bridge the gap between Punk and Emo, if only in the less polished production and, you know, the fact he can't sing.
It's funny to think that in all my musical incarnations, '00s Emo, the Power Ballads of '80s and '90s rock, Grunge, and New Wave, the common thread is always longing. I've heard it said that longing, not love, is perhaps the most important emotion in art, and I'll second that. It's the lost loves, the almost loves, and the unrequited loves that inspires great art.
And that's what will stay with my when I listen to this Mixtape. Forget love. When it comes to making art that trenscends eras, genres, and tastes, longing is all you need.
---
Mixtape is still a free newsletter once a month. From now on access to the weekly newsletter will be with a paid subscription. Subscriptions are just $5 a month, or $50 a year. You can subscribe here. Thank you kindly. Payments are made with Stripe, which is easy to use and secure. Hope this finds you longing. Until next time x

– Dan Dalton
Twitter | Amazon